Welcome to the Peterborough Branch website
In a few weeks time it'll be our AGM.
Before the meeting, all amendments or additions to our operational policies and nominations for committee positions must be with the secretary (By 1st Dec, please). This is the opportunity for all members to get involved with their local CAMRA branch. We have a couple of committee members retiring this year and so we need replacements. If you're interested in joining the team as a new Chair, Pubs Officer, Secretary, LocAle Officer or any role, please contact the secretary at
ku.gro.armac.hguorobretep@ofni
before midnight, December 1st


Join us for a branch Christmas outing to Stamford on Saturday 9th December - Christmas jumpers / hats optional !
Travel via train (buy your own tickets - £10 open return) departing from Peterborough @ 12.54. Call Dickie on 07731993896 on the day for location updates.
Full details here: link to Facebook
Our Cider Pub of the Year is the Frothblowers, Werrington !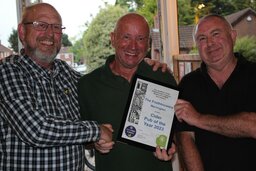 Our Locale coordinator has chosen the Wonky Donkey, Fletton, as the winner of the annual LocAle award. Congratulations to Andy, Dave and their team.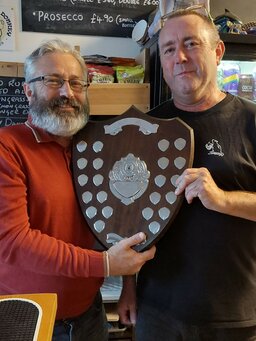 .
Pub Guide
Find our local pubs - this opens an
active map and an alphabetical list of the
pubs, bars and clubs in our branch area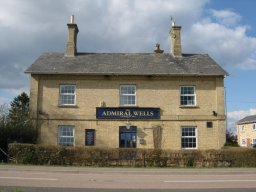 Lincolnshire Pub of the Year 2023

The Five Horseshoes, Barholm is best in the county
Congratulations to Emma, Matt and all the team!!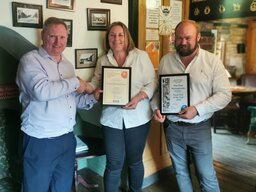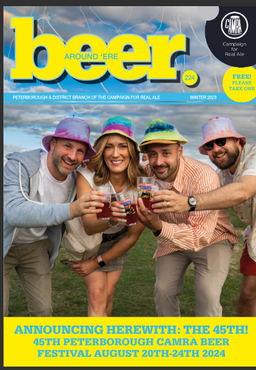 Beer Around 'Ere - See the latest edition
Click this link to view or download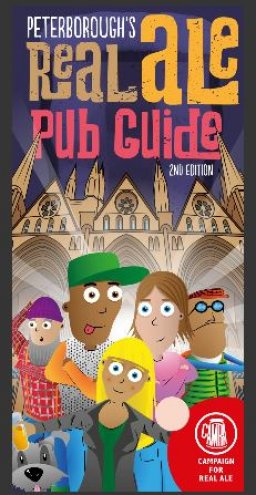 Click to view all our pub guides here
About CAMRA
CAMRA, the Campaign for Real Ale, is an independent, voluntary, consumer organisation which campaigns for real ale, real pubs and consumer rights.
Membership is open to all individuals although corporate entities such as breweries and pubs are not members.
CAMRA is governed by a voluntary unpaid national executive, elected by the membership. We have a branch structure which means that all members can join a local CAMRA branch and campaign and socialise locally. There are around 200 branches covering the UK and many of the branches run local beer festivals, publish local newsletters and run social events to pubs and breweries.
CAMRA is financed through membership subscriptions, sales of products such as books and sweatshirts, and from the proceeds of beer festivals.
Join CAMRA online here